Call Us Today & Get Your Free Estimate:
(719) 229-3761
Odor Control Services in Colorado Springs
Call Us Today & Get Your Free Odor Control Estimate: (719) 229-3761
Accidents happen! If you have a pet, then you know that odors can quickly pop up and linger for a long time and you know that carpets and pets do not always go good together, especially if you have a puppy on board. There is no one to argue that people do not like the odors that are left behind by a pet.
Those odors can be enough to cause your friends to quickly leave your home and cause you to develop a headache or even health problems.
At Above the Rest Carpet Cleaning Inc., we want you to know that we are here to help.
We have been named number one in pet odor removal from carpets all around Colorado Springs.
We know that you love your pet and your pet is part of your family but that discolored carpet and smell is not something you love.
We can fix that for you. Since your pet is a member of your household, we use only the SAFEST and natural products available to remove those pesky stains and odors. Call us at (719) 229-3761.
If you would like to schedule an appointment with us or you would like to learn more about our services, do not hesitate to call today.
Natural and Safe Products Used for Odor Removal
As we mentioned briefly above, all the products we use are SAFE. This means that you never have to worry about the safety or health of your pets or even children. Our products are non-toxic and friendly for your pet even immediately after the cleaning has been completed.
We take pride in offering products that are safe for our customers. We know how scary it can be to have chemicals all over the home. If you would like to learn more about what products we do us, reach out to our team now.
Control Odors in Your Carpet with Our Help in Colorado Springs, CO
Odors in your carpet can be caused from many different things. One of the most common is from pets. The second most common is from having the carpet in a high-traffic area where dirt, dust, and bacteria are tracked all over it.
No matter what caused the odor, we can help you control it. Our process is unique in that is targets the smells quickly. Before we even treat the odors in your carpet, we will first assess the odor to determine what products to use. For example, if the stain is from a pet, then we will use an odor neutralizer and enzymes to break up the smell.
Once we know the source of the odor and where it is located, we will pre-treat the area with a cleaning first to remove any hair and loose dirt. We will then apply our odor control formula onto the carpet. Our team also injects the solution into the carpet's fibers and into the padding to completely lift the odor.
Schedule Odor Removal Today
If there is an odor coming from your carpet, now is the time to take control. The experts at Above the Rest Carpet Cleaning Inc. are here to help you and we offer a guarantee that states that the odor will be removed the first time. (719) 229-3761
To schedule an appointment with us, call our office today.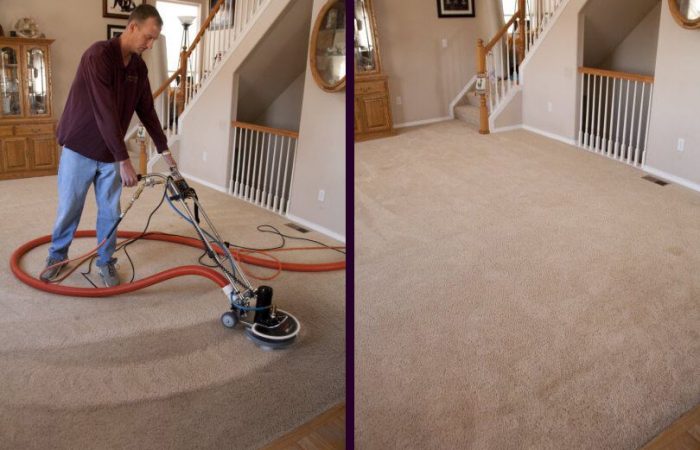 We provide professional and expert carpet cleaning service in Colorado Springs and surrounding areas. We also offer upholstery cleaning and area rug cleaning.
Residential
Commercial
Property Managers
Insurance Agents
100% Risk Free, No Wiggle Room Guarantee
Nothing is more important than your complete and total satisfaction. If for any reason you are unhappy, we will come back and re-clean the area free of charge. If you are still not satisfied we will simply refund your money. What could be more fair?
Schedule Your Cleaning Now & Get a Free Estimate