Call Us Today & Get Your Free Estimate:
(719) 229-3761
Upholstery Cleaning Services in Colorado Springs
Call Us Today & Get Your Free Upholstery Cleaning Estimate: (719) 229-3761
You probably have that one place in your home where you like to sit, relax, and enjoy yourself.
This place is likely a couch, loveseat, recliner, or other form of furniture. Unfortunately, furniture is known to trap allergens, bacteria, dirt, and dust within its fibers. This means that you are breathing all that stuff in when you sit or lay down on its surface. Call for a free upholstery cleaning estimate at (719) 229-3761.
A professional upholstery cleaning in Colorado Springs is highly recommended for all types of furniture. At Above the Rest Carpet Cleaning Inc., we thrive on making sure that your furniture is clean and free from any dirt or bacteria.
In addition, our upholstery cleaning service removes stains and odors from your furniture too.
Our team of professionals can clean any upholstery type you have and some of the most common types we do clean include:
• Leather
• Microfiber
• Cotton
• Polyester
• Linen
• Wool
If you have a favorite piece of furniture that is dirty, stained, or smelly, let our team clean it for you today!
Our Specialized Upholstery Cleaning Process in Colorado Springs
Unlike other companies, we have taken the time to develop a cleaning method that WORKS. Our process will NOT mask odors or stains and WILL remove them for you. You never have to worry about the stains or odors resurfacing weeks later.
Our unique approach and our proprietary solutions allow us to promise you a clean that you can see, smell, and feel. Below, we will talk about our cleaning process.
One of our technicians will come out to your home and inspect the upholstery you need to have cleaned. At this time, the technician will make note of the fabric, age, and color to gain a better understanding of what is needed.
Once the technician has a good understanding of the fabric, they will then provide a spot treatment to any areas that are stained or need some extra attention.
After the spot treatment has had time to work, the next step is to deep clean the fabric. This starts with our machine utilizing hot water and our solution to clean and release any stains, dirt, and odors from your furniture's fibers.
Once the cleaning is completed, the water will be extracted from the upholstery.
The last step is a final inspection of the upholstery to ensure it is clean and spotless and to ensure your satisfaction with the job.
It is important to know that ALL fabrics should be allowed a few hours to dry. Even if the surface of the fabric feels dry, the interior may still be damp.
Call for a free upholstery cleaning estimate at (719) 229-3761.
Call Today to Schedule Upholstery Cleaning
If your upholstery is dirty or has seen its fair share of use, now is an excellent time to have it cleaned. The techs at Above the Rest Carpet Cleaning Inc. are here to assist you and provide you with quality and affordable services that cannot be beat.
To schedule an upholstery cleaning with our team or to receive a free quote for service, call our office today! Call for a free upholstery cleaning estimate at (719) 229-3761.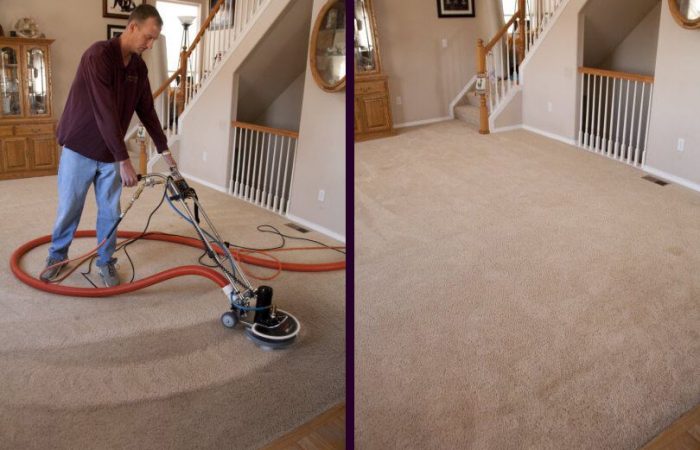 We provide professional and expert carpet cleaning service in Colorado Springs and surrounding areas. We also offer upholstery cleaning and area rug cleaning.
Residential
Commercial
Property Managers
Insurance Agents
100% Risk Free, No Wiggle Room Guarantee
Nothing is more important than your complete and total satisfaction. If for any reason you are unhappy, we will come back and re-clean the area free of charge. If you are still not satisfied we will simply refund your money. What could be more fair?
Schedule Your Cleaning Now & Get a Free Estimate